El Dorado County Fire Engines Don't Have Enough Firefighters
The National Fire Protection Association (NFPA) and National Institute of Standards and Technology (NIST) state that for safety efficiency, all fire engines should be staffed with a minimum of four firefighters. In fact, a basic safety requirement is that no firefighters may enter a burning building unless four firefighters are "on-scene," the so-called "two-in, two-out" rule.
Odds are, the closest fire engine to your home in El Dorado County right now has only two firefighters, and at most three. In many emergencies, this is simply not enough to rescue your family or quickly extinguish a fire...
The national standard, set by the NFPA for public safety, is a minimum of FOUR firefighters. In the El Dorado County Fire Protection District, many fire engines have only two firefighters. Of the fire engines on duty daily in the El Dorado County Fire Protection District, not one meets the NFPA minimum of four firefighters, and only two have three firefighters at any given time. Although El Dorado County firefighters are highly trained and extremely capable, a fire engine with only two firefighters is measurably less effective that the three-person standard that is considered the absolute minimum in most of the US. Having too few firefighters places the public and firefighters at risk by increasing response times and reducing firefighter's ability to rescue, fight fires, and save lives.
Every day when firefighters respond to emergencies in El Dorado County, they and the public face an unnecessary risk due to inadequate staffing. While firefighters and the fire service in general understand the complex budgetary issues that face local government during an economic crisis, the current staffing levels are historical, and carry over from times when cities and districts were much more financially stable.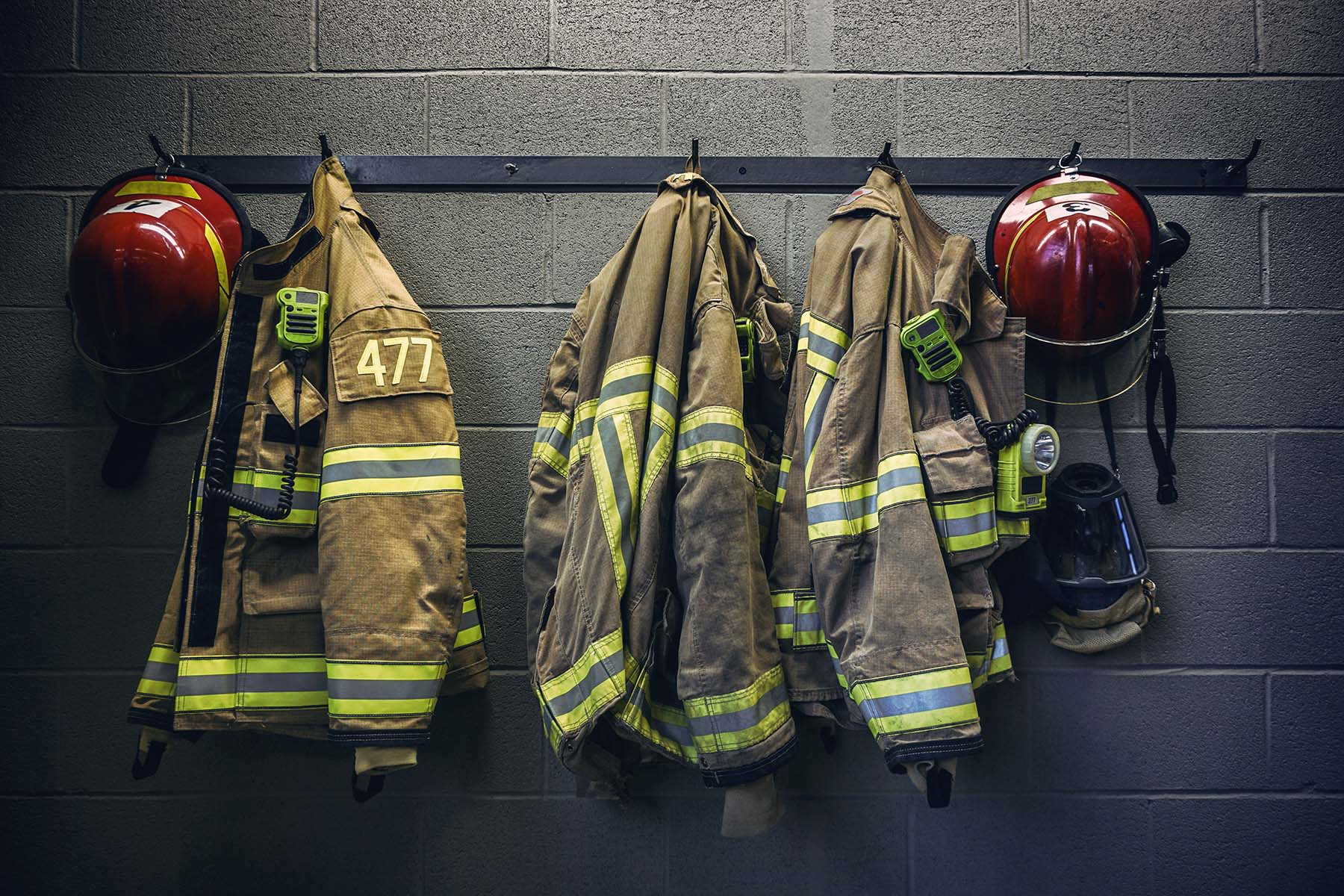 NIST Federal Study Shows Effects of Crew Size on Fire Fighting Operations
A landmark study released by the National Institute of Standards and Technology (NIST) in 2010 shows that the size of firefighting crews has a substantial effect on the fire service's ability to protect lives and property in residential fires. Click here to read the study.
Conducted by a broad coalition in the scientific, firefighting and public safety communities, the study results found that four-person firefighting crews were able to complete 22 essential firefighting and rescue tasks in a typical residential structure 30 percent faster than two-person crews and 25 percent faster than three-person crews.
3-0 vs. 2-0 engine companies:
Got water to the fire 10% faster

Conducted a primary search for victims 25% faster

Stretched the initial hose line 57 seconds faster
The fire modeling during these simulations showed clearly that two-person crews cannot complete essential fireground tasks in time to rescue occupants without subjecting them to an increasingly toxic atmosphere, measured in Fractional Effective Dose (FED). For a slow-growth rate fire with two-person crews, the FED was approaching the level at which sensitive populations, such as children and the elderly are threatened. For a medium-growth rate fire with two-person crews, the FED was far above that threshold and approached the level affecting the general population. For a fast-growth rate fire with two-person crews, the FED was well above the median level at which 50 % of the general population would be incapacitated.
The report is the first to quantify the effects of crew sizes and arrival times on the fire service's lifesaving and firefighting operations.
This and other scientific data in the report will help educate public officials, fire chiefs and other decision-makers on the importance of adequate staffing and deployment with respect to fire fighter and public safety.
Study investigators from NIST and the IAFF announced the results of the study at a press conference at the Hilton Washington in Washington, DC, before the start of the annual Congressional Fire Services Institute meeting of top fire safety officials from the across the nation.
The study is funded by the U.S. Department of Homeland Security's (DHS) Federal Emergency Management Agency's (FEMA) Assistance to Firefighters grant program.
Read International Association of Fire Fighters General President Harold Schaitberger's blog, "Fire Fighter Staffing and Deployment Study Released"
Three-Person Staffing Stymies Firefighters
In the El Dorado County Fire Protection District, your elected Board of Directors has to choose to save money by sending only two firefighters when your life is in danger - a dangerous and ineffective cost-cutting measure. A two-person fire engine (known to firefighters as a "company") is measurably less effective and less safe than a fire engine with three - or the national standard of FOUR - firefighters. During a fire, a second fire engine is required to begin interior firefighting operations in order to meet the OSHA "2-in-2-out" standard. Adding additional personnel to existing engines adds resilience to the 9-1-1 system by not requiring as many fire engines to respond to fires simply to get enough personnel at scene. This leaves some fire engines to move-up and cover an area or be ready if another 9-1-1 emergency were to come in at a time when the other fire engines are committed to a fire call.
Even during routine medical calls, it often requires a second fire engine just have enough personnel to perform basic medical care like CPR or carrying a victim down stairs. This current practice takes a fire engine out of a neighboring community just to have adequate numbers of personnel on scene. By increasing staffing by only ONE firefighter, other fire engines can remain available for other 9-1-1 emergencies such as fires and reduces delays in response to additional emergencies occurring at that same time. When El Dorado County firefighters explain to their colleagues in other counties that they only have two firefighters per engine, the other firefighters typically react with shock. While many locales have struggled with the economic decision to reduce fire engine staffing to three firefighters, in El Dorado County we continue to work with just two.
When the El Dorado County Fire Protection District responds Mutual Aid engines at the request of CalOES to large disasters (Such as the Carr Fire, Mendocino Complex or Camp Fire in 2018) we have to ADD up to 2 firefighters to a structural fire engine or 1 firefighter on a wildland engine JUST TO MEET MINIMUM REQUIRED STAFFING for deployments to other communities in need. When these same engines return to service in our own community stations, we DOWN STAFF them and return to protecting our own communities with less staffing. Click here to see the CalOES requirements.
Even CalFire seasonal engines have a minimum of 3 personnel to respond to wildfires. In many of our areas, getting personnel to the fire quickly and providing them the staffing and tools necessary to attack a wildfire effectively will help keep fires smaller, lessening the threat to nearby homes. A 2010 study on wildland firefighter effectiveness concluded that by increasing the number of personnel on an individual hose lay, the efficiency, effectiveness and overall ability to potentially control a wildfire are significantly increased. Changing the staffing from two to just three firefighters on an attack can increase efficiency by as much as 50 percent and is the most cost-effective and beneficial change recommended. Click here to see the San Diego State University study.
And we face more challenges each day:
In the past 10 years, 2008-2018, we have gone from running 6714 calls a year to 9472 calls, a 41% INCREASE in call volume and demand for 9-1-1 services in our community.

In 2018 we had $2.3 million dollars in property loss due to wildfires in areas that are directly protected by 2-person engine companies.

In 2008 we had 89 uniformed personnel; now we have 73, nearly an 18% decrease in staffing over the past decade. In 2018 this was actually a 21% decrease in staffing due to decreased staffing on Engine 25.

In this timeframe we have also had a 66% decrease in support staff, shifting many responsibilities to the already busy engine companies.

In 2008 we staffed 7 Companies and 4.5 Medic Units. Now we staff 6 Companies and 4 Medic Units; a 14% decrease in fire services capability and an 11% decrease in EMS transporting capability.

5 of our 6 stations are located directly in areas currently designated as Very High Fire Hazard Severity Zones, along with our neighbors in those communities. Only the Cool fire station is not but has a tremendous wildland urban interface mission in the area it serves.
El Dorado County firefighters are highly trained, professional and aggressive. They accomplish tremendous feats through training, resourcefulness and ingenuity. It's just a matter of time before that's not enough.
More Research and Information on Firefighter Staffing
Page Last Updated: May 29, 2019 (12:15:30)