Our Issues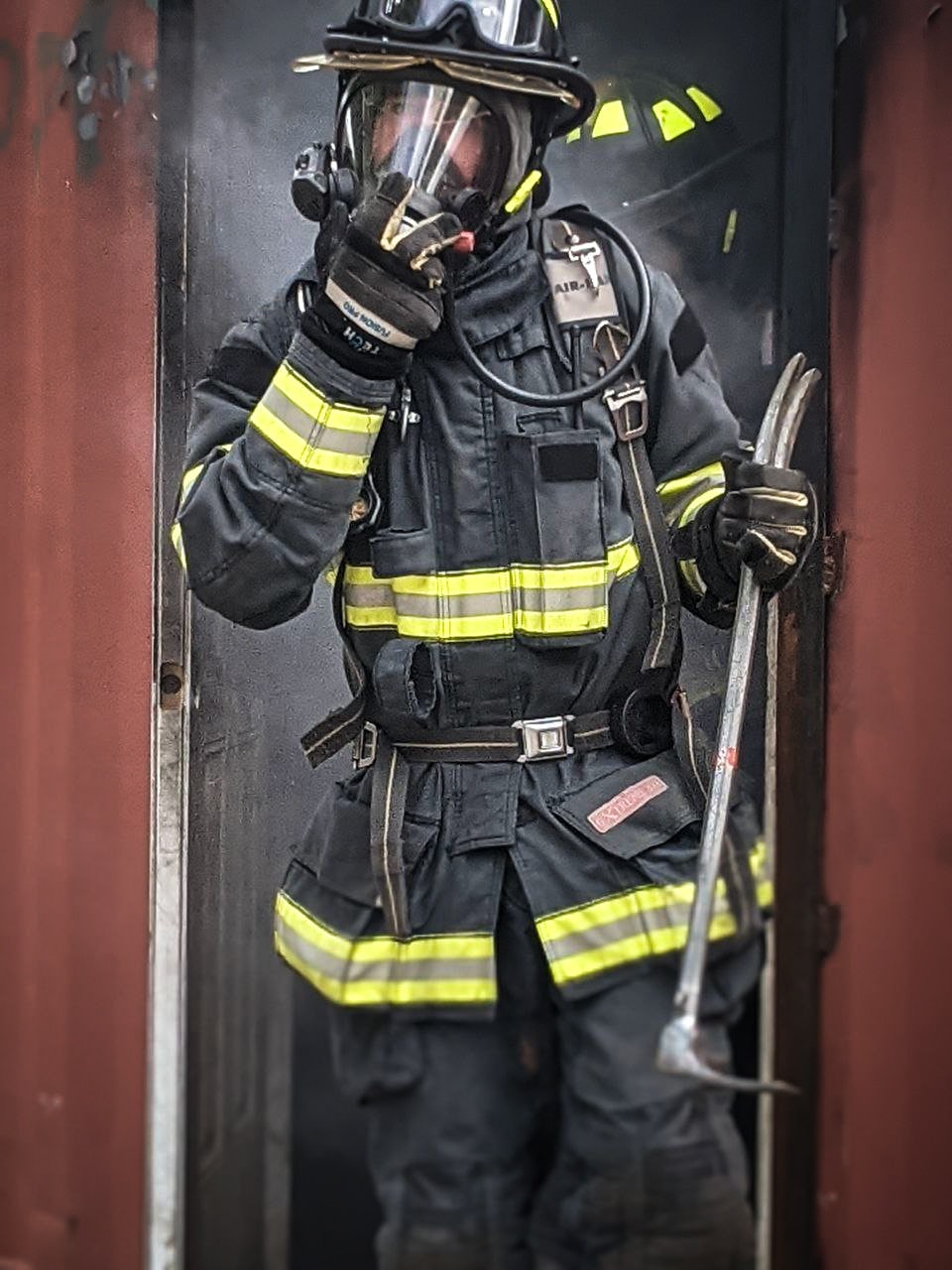 CRITICAL ISSUES
Wages and Benefits
Firefighters employed by the El Dorado County Fire Protection District have to be top-tier highly trained individuals because of the high level of services offered by the fire district. The fire district encourages its personnel to deliver services aggressively to meet the mission using fewer resources. While other compensation rates in the region continue to climb, local rates fail to remain competitive.
IN THE EL DORADO COUNTY FIRE PROTECTION DISTRICT:
Firefighters are paid 9.9% less than the average pay in the region.
Captains (1st level supervisors) are paid 23.7% less than the average pay in the region.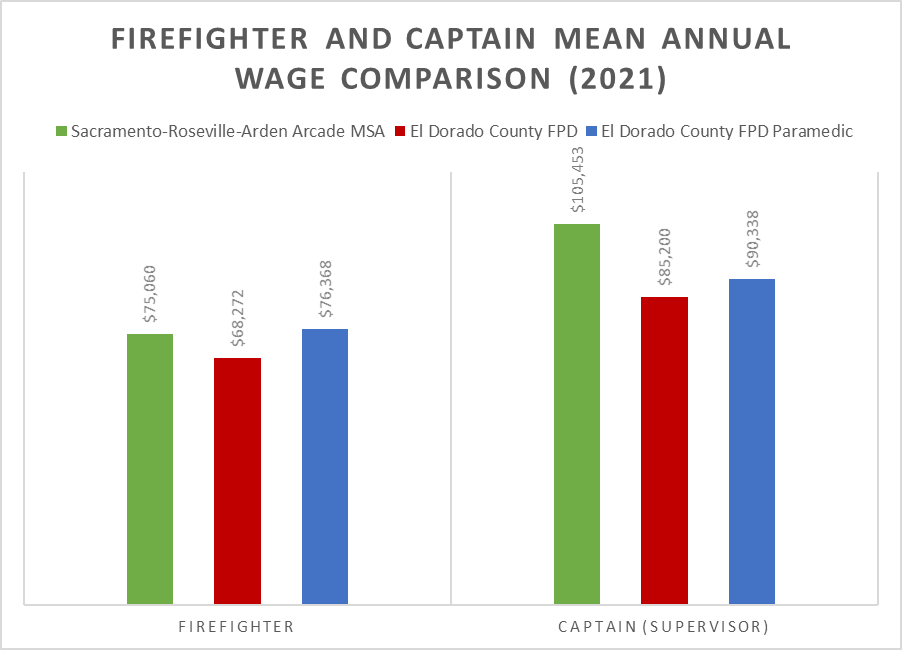 Information from https://www.labormarketinfo.edd.ca.gov/data/oes-employment-and-wages.html
2021, 1st Quarter, El Dorado County (part of Sacramento--Roseville--Arden-Arcade MSA). ECF information from District Wage Calculation Form based on Firefighter EMT and Captain EMT wages, including available longevity pay.
El Dorado County Professional Firefighters Association conducted a wages and comparisons study including regional agencies in January of 2022. That study, focused on comparing the firefighter (EMT) rank and found that El Dorado County Fire Protection District is behind the average in all exhibits. We cannot recruit and retain top-tier candidates without properly compensating them.
Retention
In 2021, firefighter attrition rates showed turnover that was DOUBLE the regional average. This has the effect of drastically reducing overall experience levels and puts extra strain on crews who are constantly overseeing initial personnel training. The high turnover, even in new-hire employees, results in feelings of burnout and despair in maintaining mission readiness. The issues of wages and benefits is largely tied to retention as workers are looking at all available options to provide for their futures. Heavy concentration on new-hire employees leads to a lack of professional development for employees with more tenure; this causes those loyal employees to feel less valued by the organization.
In 2022 the District has lost
(as of 3/30)
5 - Firefighter Paramedics (out of 24) 20.8% attrition rate
Firefighter Experience – March 2022
36 Firefighters are deployed across 3 shifts.
24 Paramedics
12 Emergency Medical Technicians (EMTs)
27 Firefighters or 75% of Firefighters have 3 years or less experience.
18 Firefighters or 50% of Firefighters have less than one year experience. Including the 4 vacancies would make this 61% with less than a year of experience.
The total experience for the 36 Firefighters is 78 years, or an average of 2.16 years per Firefighter.
There are currently 4 vacancies or 11% of the rank.
Page Last Updated: Apr 07, 2022 (08:17:48)